When you make a Will, it just might be the most sensible thing you ever do in your life. If you're an adult and have any assets at all, it makes sense to make a Will. It will give you peace of mind. Peace of mind that all that you have will be passed to your loved ones in the way you wish it to. Your loved ones will also know your estate can be wound up in the way you've decided. It will be wound up and distributed just the way you want it to be. You don't need to rely on the law of succession to do this. This is particularly important if you and your partners aren't married of if either of you have children from different relationships.
Making a Will is very important in circumstances where there are "modern" families. It allows you to decide who should inherit when you die.
What's involved when I make a Will?
It's more than just about your assets. We'll discuss your family relationships from parents through to brothers and sisters as well as the more obvious spouse or partner and children. We'll explain the structure of a Will, and how your estate is administered. Once we've done that, we'll take detailed instructions from you as to whom you wish to leave all your assets. We'll then prepare your Will and send this to you for your review. This allows you to check that you're happy with it and that it does what you intend it to do. Once you're happy with it, you can then sign it. It becomes valid from the point that you sign it.
What happens if I die leaving young children?
If you have young children we always recommend you consider who should be their guardian should you and your spouse or partner die before the children reach the age where they are able to look after themselves. You can nominate a guardian for your children in your Will and that allows those who are appointed to look after them. You should also speak to those you propose to nominate as guardians so they are away of the appointment and are prepared to accept the responsibility.
I've heard children have some rights – do they?
Whether you make a Will or not, your children have Legal Rights to share in your estate. This is a share allocated to your children irrespective of what you say in your Will and generally applies to your moveable estate. The position in Scot's Law is that you can't disinherit your children. If you decide you wish to do this, a Will is unlikely to be the right vehicle to use.
I have a partner but we're not married
This is not unusual and it's important if you find yourself in this position to make sure you make a Will. The reason for that is that your partner has no automatic entitlement to any part of your estate. It's particularly important to make a Will if you own the property you live in with your partner and have children from another relationship. If you don't make a Will, your children will inherit the house and can evict your partner.
What happens if I don't make a Will
If you don't make a Will, your estate will be wound up by following the rules of the Succession (Scotland) Act. This is unlikely to deal with your estate in the way you would like and it might even seem unfair, particularly to those in unmarried relationships.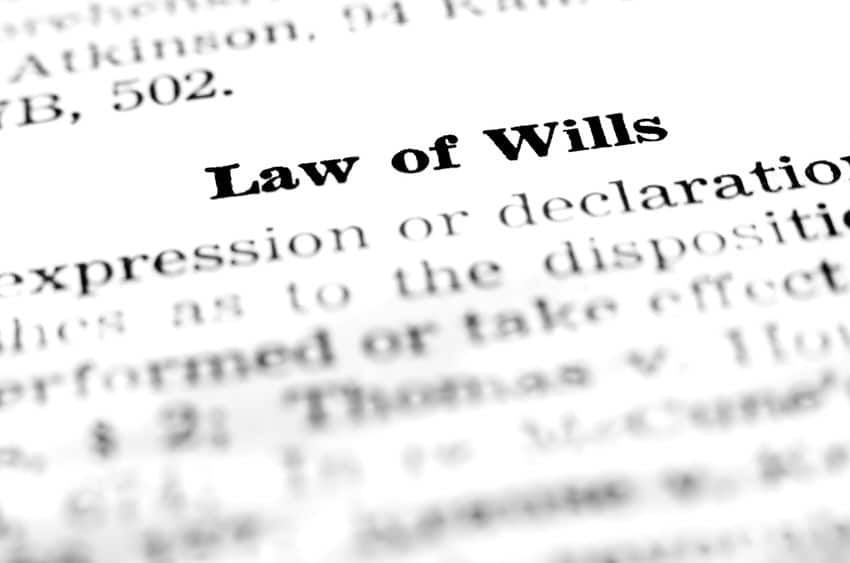 Making a Will makes sense. If gives you peace of mind to know that your estate will be passed to your loved ones in the way you wish after you die.
Make a Will and give your loved ones peace of mind
Don't put it off. You know it makes sense, so get in touch now!