Whilst the basic steps involved in a commercial purchase are the same as a residential purchase, there are a number of additional areas that need to be addressed. These include the Use Class of the premises and whether they have the necessary planning permission for that use. We need to check that all necessary permissions are in place for the erection or alterations of the buildings In addition, we check whether any part of the property is subject to a lease. We also consider any local authority licensing that's required for the use of the premises. These are all technical considerations we need to review when acting for you in a commercial purchase.
We will check the title and all necessary permissions to ensure that you can use the property for your proposes purpose. If you intend to use the premises for a different purpose,  we will ensure that your offer is conditional on planning permission being granted for that use.
Before you buy
As with any purchase of property, it's very important that you get in touch with us once you've made your decision to buy. We can then discuss the technical aspects of your purchase. We'll be interested to know in whose name the title to the property is to be taken – in your name as an individual or in the name of a partnership or limited company?  It might even be taken in the name of your pension fund. We also need to know about your proposed use of the premises to enable us to check that use with the local authority. this will allow us to raise any queries we have with the seller's solicitors.
Putting in an offer
We will take your instructions on price, date of entry, fixtures and fittings to be included and any other elements of the purchase of which you are aware. For instance, we would want to know if there is a sitting tenant with an existing lease of all or part of the promises that's coming with the deal. The offer we submit on your behalf will contain all of the necessary title and other technical conditions to protection your interest as purchaser.
Examining the Title and raising queries
We will examine the title to the property and raise any questions we have on that. We will check that the seller has the right to sell and whether there is any impediment that might prevent that. If the seller's a limited company and its bank hold a floating charge over its assets, we'll ask for a letter of non-crystallisation. We'll also ask for a discharge of any security held by the bank over the premises. Next, we'll examine all the use permissions and local authority documentation and report to you on these. Then we'll prepare the document to transfer the title of the property into your name.
Are you using a loan to assist with your commercial purchase?
If you're using a loan to assist in the purchase, it's likely that your lender will instruct their own solicitor to act on their behalf. We will exhibit the title and all permissions to the lender's solicitor. They'll ask us to answer a number queries and we'll adjust the loan documentation with them. Additional documentation will be needed if you are using a limited company for your purchase to secure the lender's position. We'll discuss all of the loan documents with you. When you're happy with them, we'll arrange for you to sign them.
Settlement
On the date of entry, we'll arrange for delivery of any loan funds from your lender. We'll ask you for any deposit you need to pay around 10 days before your purchase settles. If you're not taking out a loan, we will ask you the full purchase price. We'll pay over the price on the agreed date of entry. In exchange, we'll receive the documentation transferring title to the property to you. We will also receive any other documentation we've asked for from the seller's solicitor. We'll then arrange for registration of your title in the land register either directly or through the lender's solicitor. Whilst this is all going on, we'll arrange for release of the keys of the premises to you.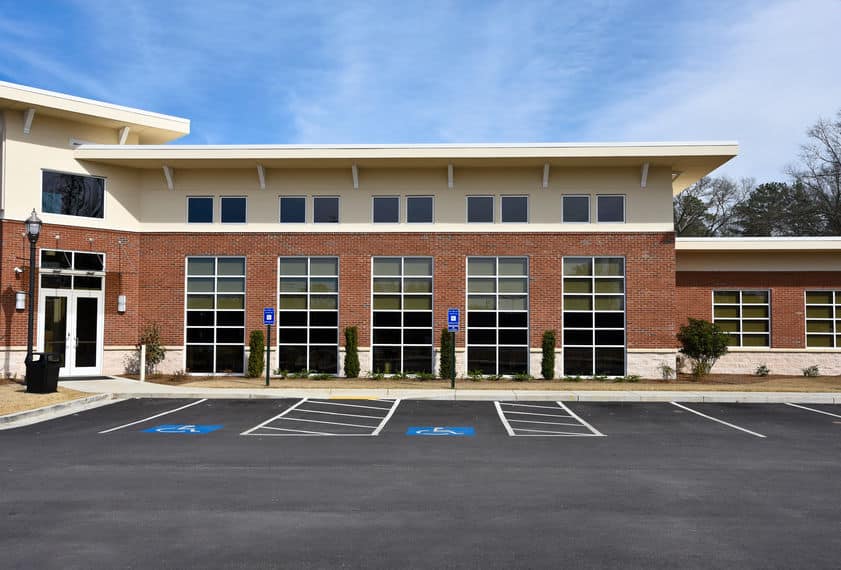 There are many facets to a commercial purchase. These all have to be in place to allow settlement to take place. We will keep you advised of the stage your transaction has reached every step of the way. We aim to help you to achieve settlement on the agreed date of entry.
Thinking about a commercial purchase?
Contract us before you buy and let us advise you on your purchase